Flash Sale: Kid for a Quid
Flash Sale: Kid for a Quid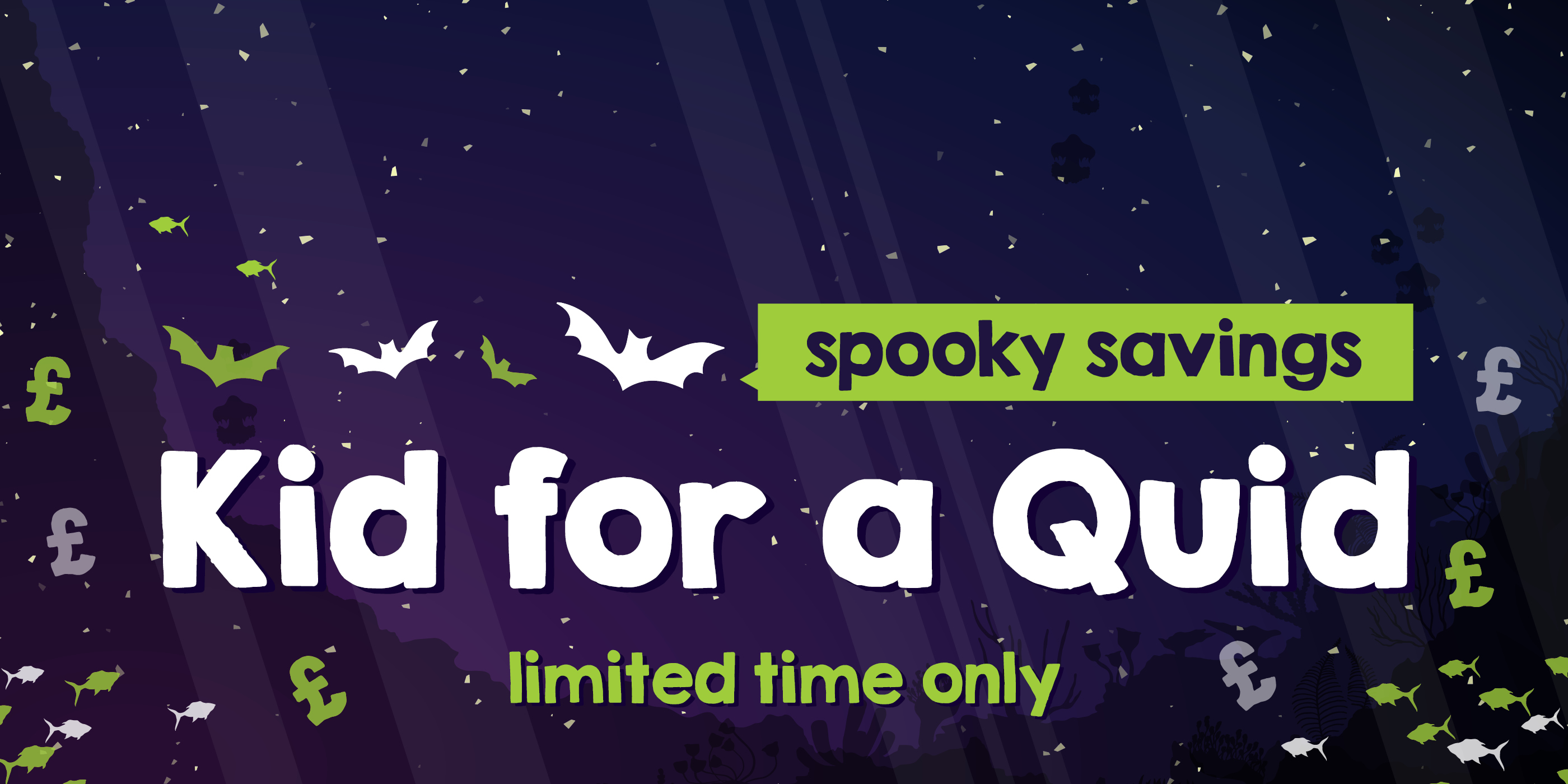 Flash Sale: Kid for a Quid
For a limited time only, buy an adult online standard ticket and get a child online ticket for just £1.
Offer available from 17th to 19th of October.
These tickets are valid for visits between 20th and 28th of October 2018.
Take advantage of this special offer and visit Blue Reef Portsmouth this half-term for Monsters Week.