Portsmouth's Blue Reef Aquarium has a new, young Banana eel on display for visitors to see.
The Banana eel (Gymnothorax miliaris) arrived at just 20cm long and underweight but has since been cared for by the Portsmouth aquarist team to bring it up to health and has now grown to around 40cm.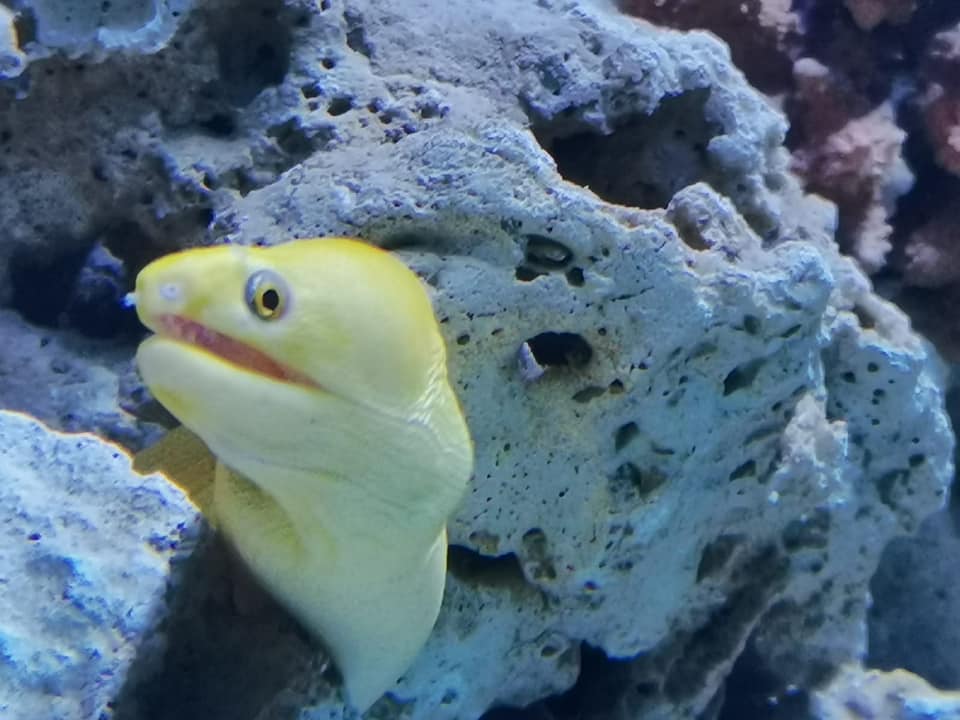 What makes this eel different is its bright yellow colouration and large brown spots on its body. This is where the Banana eel gets its name.
Now the Banana eel is healthy it has been put onto display for visitors to see. It is currently in a tank with a variety of different species of Eel and baby Bamboo Sharks.
Robert Davidson, Displays Supervisor at Blue Reef Aquarium said: "We are so pleased with how well the Banana eel has grown since his arrival, and we are extremely excited to show off such a rare variation of this particular species of eel. We've named the Banana eel 'Peel' for obvious reasons.
Like most eel species, the Banana eel is a solitary species who lives in coral reefs and lagoons. Peel can be found in the tropical displays at Blue Reef Aquarium.
Blue Reef Aquarium Portsmouth is located on Southsea Seafront and is home to thousands of creatures from the world's waters. The aquarium is open everyday (except Christmas day) from 10am. Buy discounted tickets online!