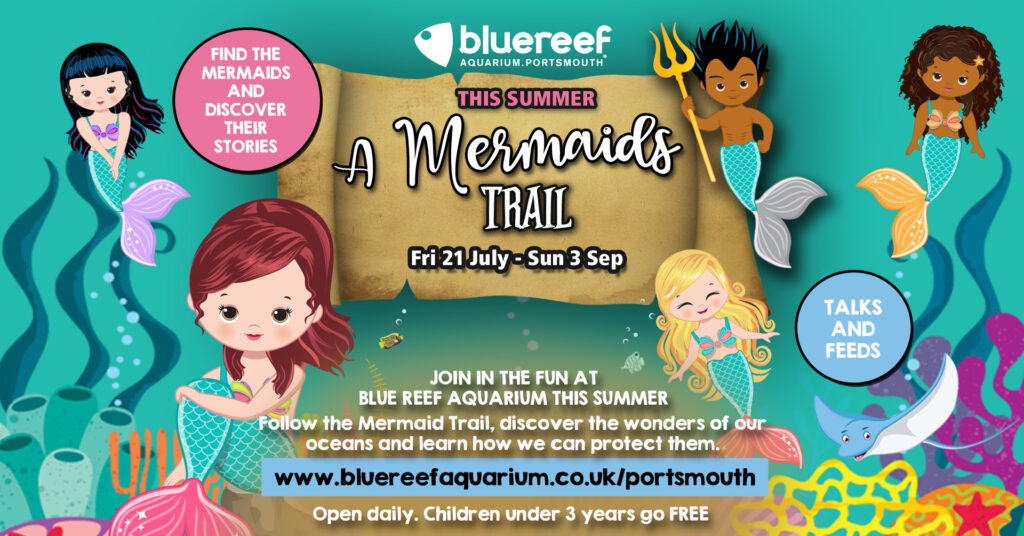 Dive into the Enchanting World of Mermaids at Blue Reef Aquarium This Summer!
Prepare to be whisked away into a world of awe and wonder as you embark on a truly magical journey through the captivating Blue Reef Aquarium. Follow the Mermaid Trail that will guide you through our underwater realms, and keep your senses attuned to find the hidden cartoon mermaid characters.
Our mermaids hold a profound connection to the ocean and its preservation. Each mermaid on our trail possesses a unique story, unveiling the secrets of their vital role in safeguarding marine life. Immerse yourself in tales of their tireless efforts to protect delicate coral reefs, their unwavering advocacy for endangered species, and their determined mission to combat pollution. Prepare to be inspired, empowered, and motivated to make a real difference.
In addition to the enchanting mermaids, our expert staff will be on hand to provide engaging talks and captivating fish feeds, offering you an up-close and personal experience with our magnificent aquatic friends.
Don't let this extraordinary adventure pass you by! Book your tickets now!